Below are some of my Parkour highlights that was 2008.
JANUARY
Back to training from having a couple of days rest...
Started off the year with two of my closest training Partners Chris Grant and BJ Lang.
I also began to concentrate more on my diet, by eating little to no processed food, and began to cook more types of healthy dishes from scratch. So Parkour was making me a better cook.
I also made one of my accomplishments, the upwards precision at the top of the stairs at the Adam Smith, Glasgow University.
January also seen the start of Parkour and Conditioning with my Fiancee. :)
FEBRUARY
Finished filming my video, before heading off to Berlin, Germany for a few days.
Glasgow Parkour
celebrates it's 3rd birthday.
For February I trained technique training intensely, which seen my jump increase by a whole foot. :)
MARCH
Glasgow Parkour Coaching
first Adult workshop begins.
Three day training session with Parkour Generation's Dan Edwards and Forrest in London with my fellow Glasgow Traceur Chris Grant.
APRIL
Glasgow Parkour holds it's first "Scotland wide Parkour workshop".
Establish training with new comer Omercan.
MAY
Conqueored the Big Scary Level Cat at Wellington Church.
I Also decided to eat more and incorporate at little more fatty food into my diet as my diet was so clean, I felt I was running out of energy pretty quick.
The 4 day trip to Evry, Paris for the opening of Yamakasi/Majestic Force Art Du Displacement Accademy.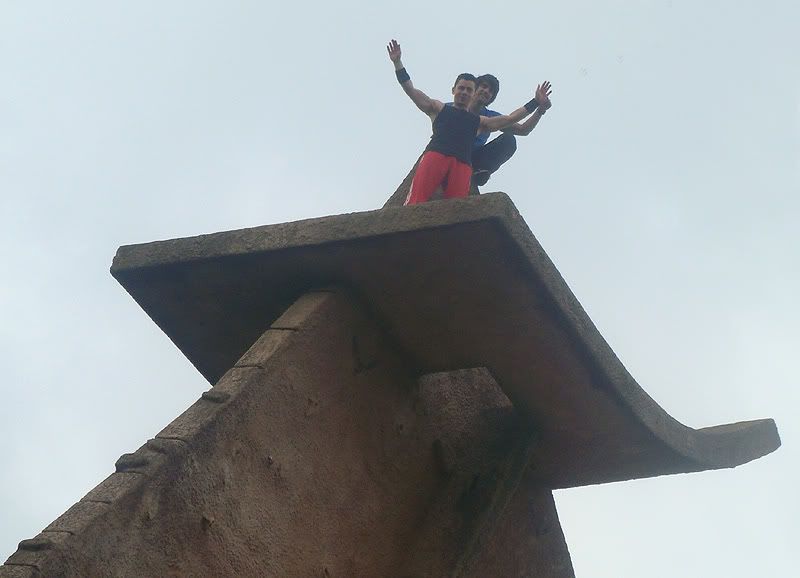 Lisses Trip from where I badly sprained my ankle just 4 hours of arriving there, but ended the trip on literally a high after making it to the top of the Dame Du Lac, despite barely being able to walk.
From the footage I filmed leading up to my injury i posted my video "The awakening"
In the month of May, I turned 30 years old.
Lots of Ice days to reduce the swelling of my ankle...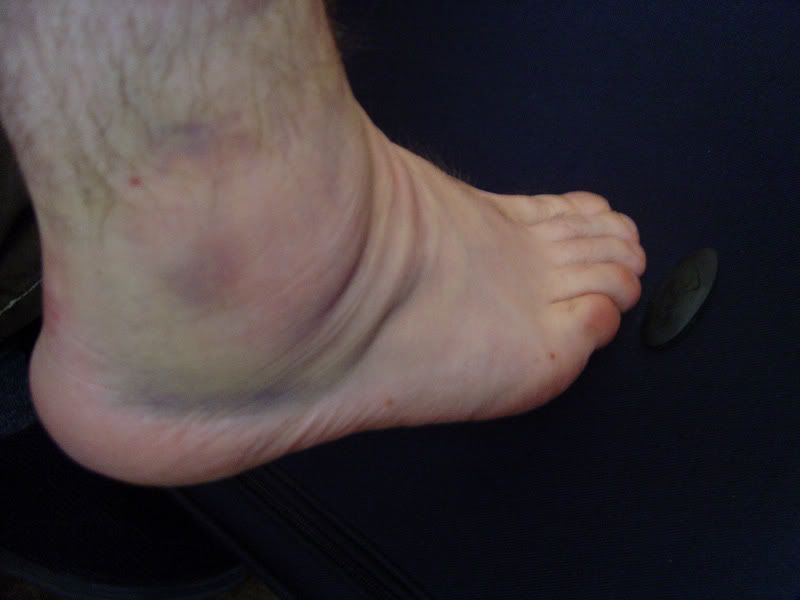 JUNE
Recovery begins on my badly sprained ankle.
So i concentrated first on protection of my ankle, by wearing an ankle brace, which I ordered off ebay.
My training had to be adapted... And when i was not doing upperbody conditioning I would work on getting my injured foot's range of motion back, by sitting of the ground and writing the imaginary alphabet several times a day with my big toe, focusing the range of movement from my foot only and not moving my leg.
After about two weeks of working on my injured foot's range of movement, I began lowerbody conditioning to focus on strengthening my legs and weak ankle
JULY
Training light jump techniques with my healing ankle.
The initial pilot of
Glasgow Parkour Coaching
youth accademy begins with a few outdoor workshops in the Southside of Glasgow.
I attended the big
Parkour Jam at Erskine
, which was great fun despite recovering from my Ankle injury.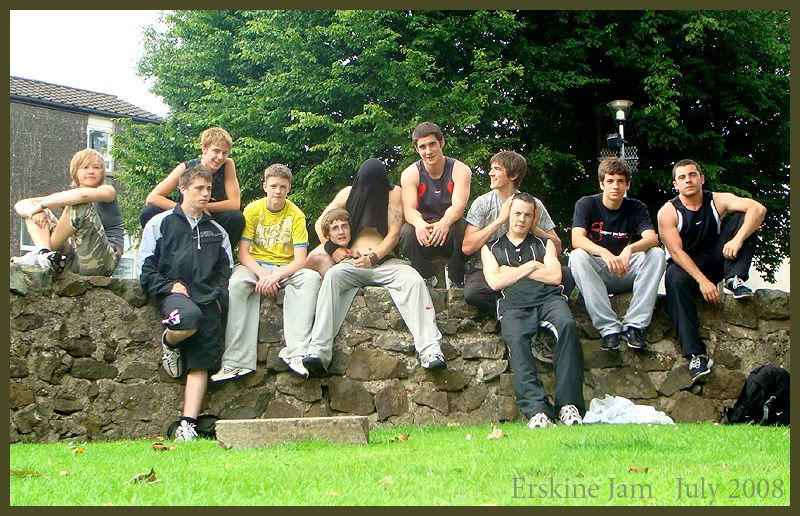 AUGUST
Despite my ankle not being 100%
I still managed to finish off filming a joint Parkour video, with BJ Lang
SEPTEMBER
UPG come to Glasgow for the Merchant city festival, from where Glasgow was entertained in a fantastic display of Parkour and dance from the guys and gals of
Urban PlayGround
, of which former Yamakasi member Malik skills where on show.
Zeno and Malik Diouf
OCTOBER
I spend October trying to get my fitness, strength and mind level back to where it was before my ankle injury.
NOVEMBER
Barefoot training begins with weekly barefoot distance jogs. (the video is of low quality because of initial file size, but gives you an idea where I jogged to.
The idea of barefoot jogging, especially in the cold rain was to toughening my mind as well as my feet, to sharpen my concentration and push through former comfort zones, so when I had my shoes on and doing Parkour, things would seem easier, and so my level began to rise again.
November also seen the coaches from
Parkour Generations
, visit Glasgow in part premotion of EA Games "
Mirror's edge
"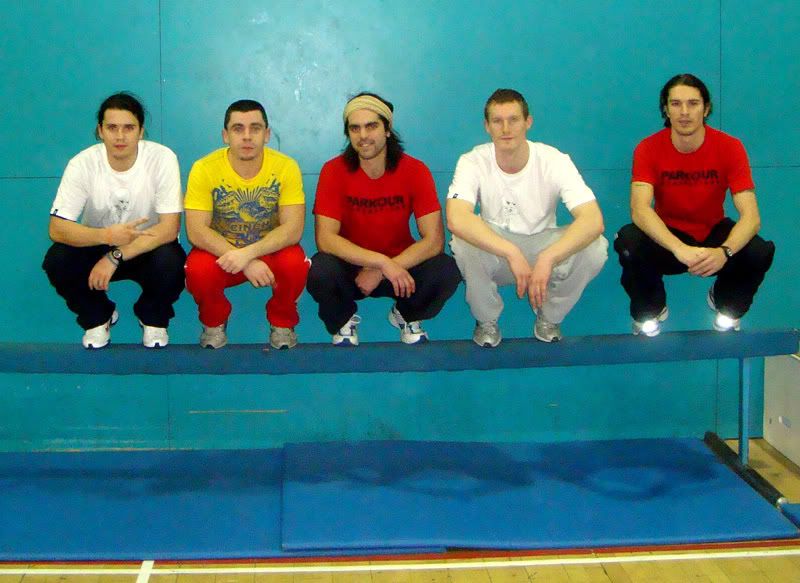 Johann, Zeno, Thomas, Chris & Stephane
There was a great turn out from our community and a fun workshop was enjoyed by all at Bellahoustoun Sports Centre
DECEMBER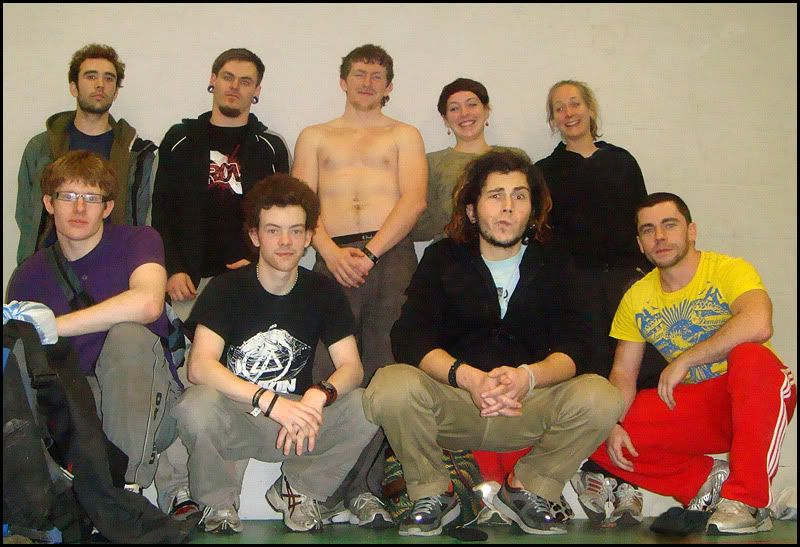 Glasgow Parkour
and
Edinburgh Parkour
attending Rendezvous 3.
December saw the great gathering in London, for
Parkour Generations
"Rendezvous 3" two day event. And despite the rain the spirit of everyone was excellent. It was good to travel down to London with several guys and gals from Glasgow and Edinburgh Parkour.
Blane & Zeno
The closing of December saw the end of year Christmas Parkour Jam.
Below are three videos filmed and edited by
Ian Lyon
,
Nina
and the other by myself.
Ian's
edit
Nina's
Edit